Anti Bird Net Rajnagar Extension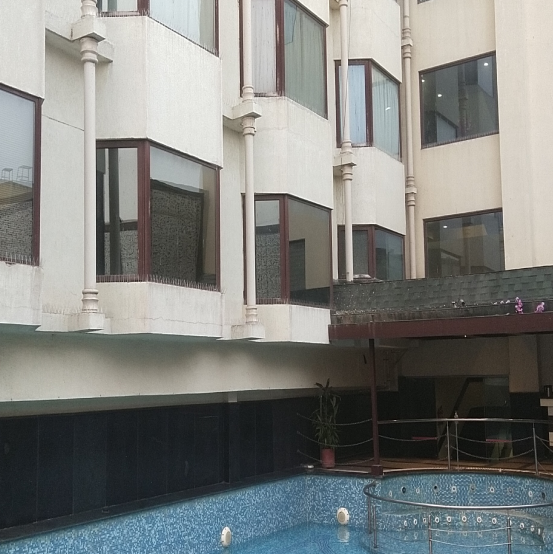 Anti Bird Net in Raj Nagar Extension
Are you sick and weary of birds messing up your property or causing damage to it? Look nowhere else! Your best option for high-quality and efficient anti-bird net solutions in Raj Nagar Extension is NetNSpike. Our top-notch products are made to keep your surroundings free of birds while protecting your property and the birds.
Why Select Our Anti Bird Net in Raj Nagar Extension?
At NetNSpike, we recognize the value of keeping an area clean and free of birds. Our anti-bird nets are expertly made to offer you a dependable and compassionate solution to bird-related issues. This is why our nets are distinctive:
Premium Quality: We use only the best materials to create our nets, which are strong, resistant to the elements, and long-lasting. They are resistant to a range of weather conditions without losing efficiency
Effective Bird Deterrence: Without harming the birds, our anti-bird nets form a barrier that keeps them from entering your land. This guarantees that your environment will always be tidy and sanitary.
Customizable Solutions: To meet various needs, we provide a variety of net sizes and types. We have the ideal option for you, whether you need protection for your balcony, window, garden, or commercial property.
Safe for Birds: Our nets are made to deter birds without harming them in any manner. This environmentally friendly method addresses your concerns about birds while conserving the habitat.
Skilled Installation: To ensure the effectiveness and endurance of anti-bird nets, our team of qualified experts assures their proper installation. We'll give a hassle-free experience, so you can rely on us.
Why is Netnspike Preferred for Anti Bird Net in Raj Nagar Extension?
The residents of Raj Nagar Extension, a prospering neighbourhood, deserve the best solutions for their bird-related issues. Due to a number of factors, NetNSpike has emerged as the preferred option in this regard:
Local Knowledge: We are aware of the unique difficulties Raj Magar Extension people have in relation to birds. Our solutions are specifically designed to successfully solve these problems.
Trusted Reputation: We are known for providing high-quality anti-bird net solutions that are effective. Our dedication to perfection is attested to by the happy clients we have in Raj nagar Extension.
Affordable Pricing: We think that everyone should have access to bird control solutions. You will receive the highest return on your investment thanks to our reasonable pricing.
Customer-Centric Approach: At NetNSpike, we put the needs of our clients first. We take the time to hear your worries before making the best anti-bird net recommendation for your needs and price range.
Comprehensive Services: In addition to offering high-quality anti-bird nets, we also provide installation, upkeep, and support services. We are your one-stop shop for all-encompassing bird control options.
With NetNSpike's anti-bird net solutions, bid your problems with birds farewell and welcome to a cleaner, more tranquil atmosphere. Be a part of the expanding Raj Nagar Extension neighbourhood that relies on us for efficient bird control. Message us at www.netnspike.in right away to get started.