Industrial Birds Netting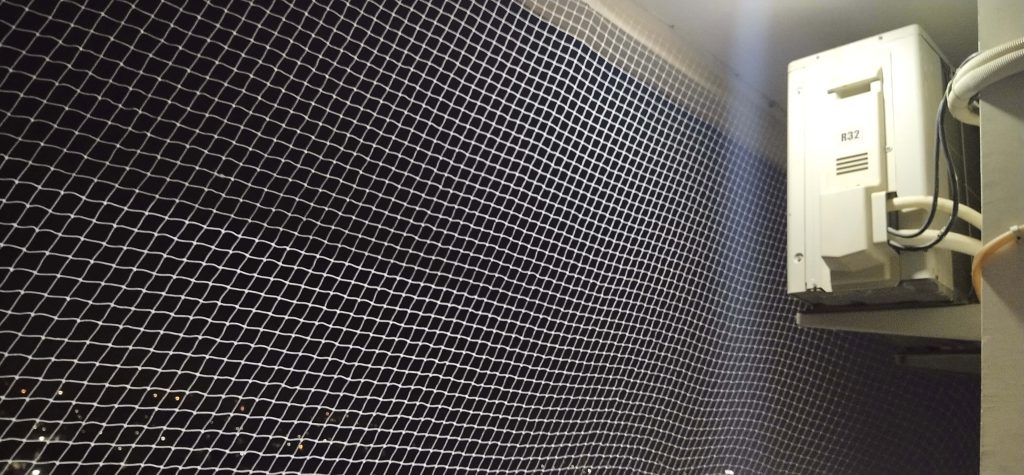 Industrial Bird Netting Services Provider in Delhi
It's the "environmentally friendly" method of bird exclusion – keeping pesky birds out of areas where you don't want them.
We are offering complete solutions of allbirds & pigeon controlfor a long period of time in Delhi NCR.
Natural fabrics are made from the fibres of animal coats, plant seeds, leaves, stems, and silkworm cocoons. These fibres are then spun into filaments and ropes, which are then woven, knitted, bonded to form fabrics. Notably, natural fibres are soft, durable and comfortable to wear; moreover, they do not change colour with UV light. All those industries element protect from bird and pigeon and thier filth, cover industrial area from net solution with as per requirments protect years of solutions.
Key Features:
Permanent Solutions ,Once installed, the birds are kept away for good.
Strong Set : The materials used to make these nets are Co-Polymer Nylon and Ultra Violet (UV)stabilized which is extremely strong and durable.
Birds Protection: The birds are not harmed in any way as these nets only prevent them from perching near the windows and coming inside and do not trap or hurt them. 
Easy Maintenance:  Without any special expertise.
Customized Systems:  Easy to remove and fix for cleaning.